Back in 1973, the year I was born, the Boulder Daily Camera installed a Goss Metro printing press as a major upgrade to its printing services. Over the past couple of days I've been watching the preparation for its disassembly as I walk to, and from, meetings in downtown Boulder. Today I saw it being taken apart.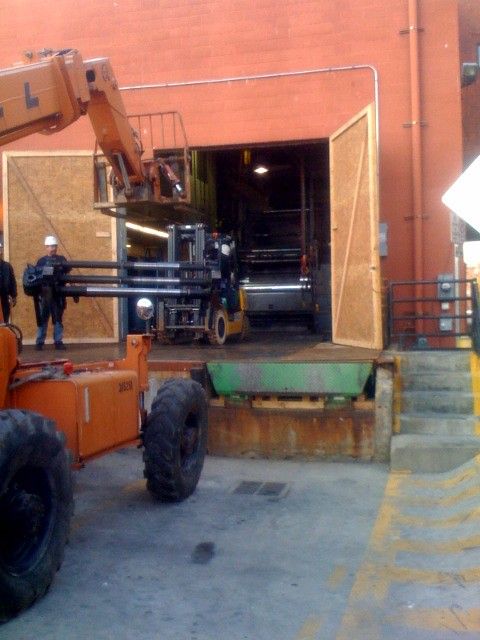 Taking old school printing presses off line reminds me of times past. From hard-copy newspapers to Kindles; the way we consume information is dramatically changing. This morning I sifted through fifty different news stories/blog posts from roughly a dozen sources using a blog reader on my laptop.
I'm feeling nostalgic. The hardware that has printed the paper I've seen on a table nearly every day of my life is no-more. I'll always remember walking into the kitchen as a kid and seeing my dad drinking coffee with the Camera open.