I went on a hike with my crew this morning. The weather was fabulous. We walked a dry creek-bed along its snaking path through the hills and trees. We wound up at one of my favorite places in Boulder; a "house" crudely constructed out of stone and concrete. Every few years we make it there; its magical!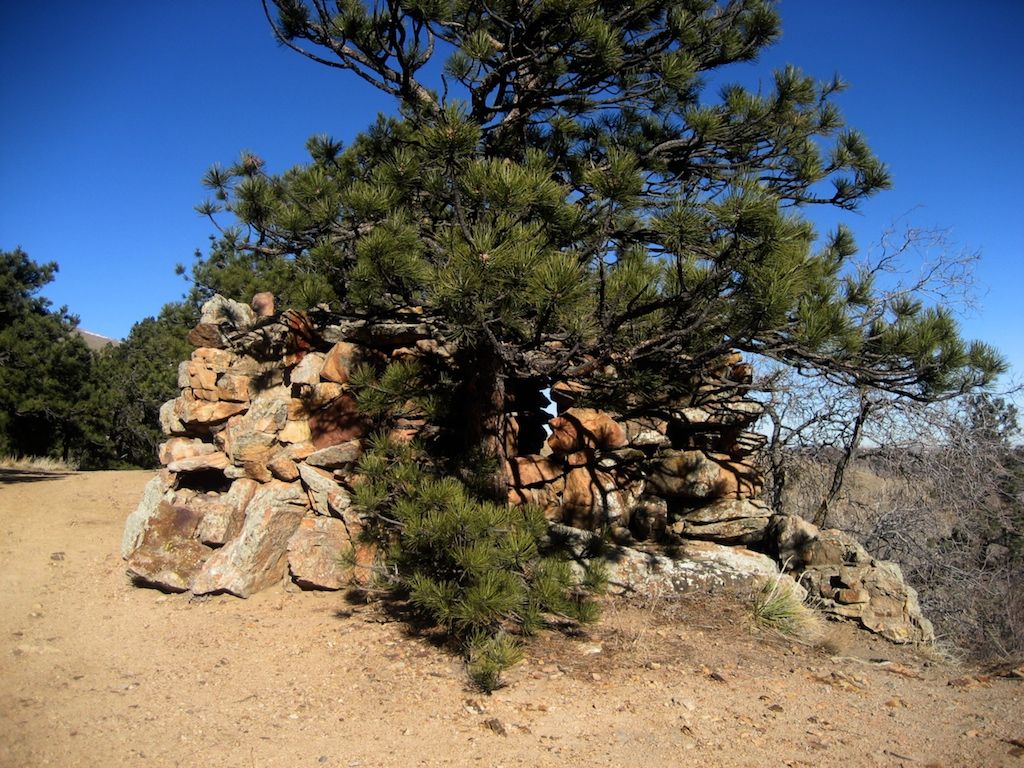 This time there was an additional emotional element however. Aside from showing our kids this special place (my daughter's first visit, and my son had been there once before when he was one), someone had created a shrine for their daughter who had died when she was 1.5 years old. Complete with candles, ceramic Angel, beads, child's stickers, crucifix, and photo, the date of passage indicated the shrine had been there for a few years. Not only was it left un-disturbed, it was clear its caretaker visited regularly.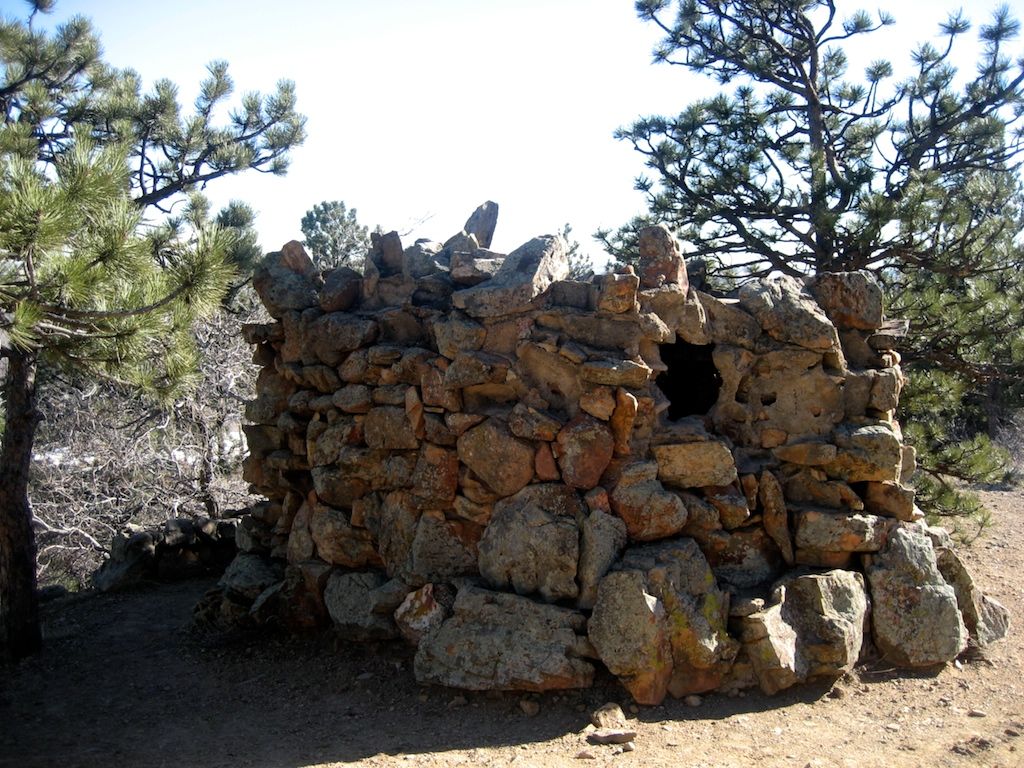 We felt so connected with whoever had setup the shrine. Such a hidden, and special, place to us, this was the only place in the world that someone would create a shrine for this little girl.
We played there for about an hour, and our relatively unsupervised children respected the delicate shrine the entire time; they "knew."
Above are some external shots of the "house." I didn't photograph the shrine inside for obvious reasons.