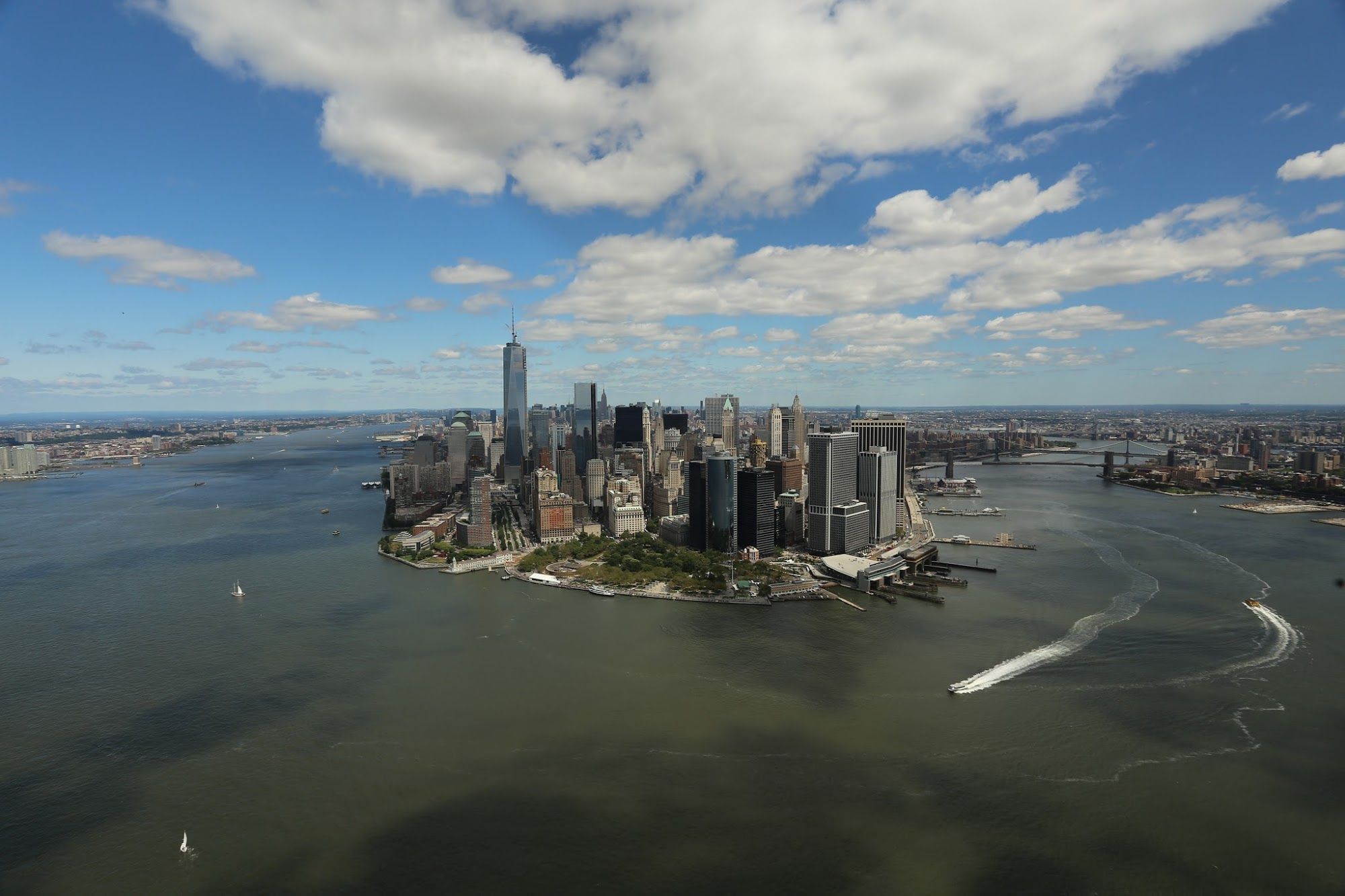 Last week my 7-year-old daughter and I took a 30 minute helicopter tour of New York City. I've been to NYC many times, but the tour from the air caused everything to fall into place for me (click on any of these pics on a machine with a large screen to see what I'm talking about). If you ask my daughter what her favorite part of the trip was, you get "the helicopter ride" as a response.
I'm sure her reasons for loving it are quite different from mine, but, the tour left such an impression on me that I wanted to blog about it. Here's what hit me.
Perspective. When tromping around the boroughs on the ground, everything is so large that you just can't get your head around everything. You certainly need to experience things first-hand on the ground for obvious reasons, but you won't have strong spacial understanding of scale without pondering things while hovering around in the air. I'm a big city nut and love humans in dense live/work situations. After decades of visits to NYC, I now finally feel like I "get it" spatially.
Site coverage. Again, while no substitute for hands/feet on a given site (e.g. WTC, 30 Rock, etc), you see everything on this tour. From Harlem, to Yankee Stadium, to Coney Island, to Freedom Tower, to..... You cover a lot of ground so to speak.
Fun. I'd never been in a helicopter before. It was just plain fun!